October 26, 2023
The Best Italian Restaurants in Nairobi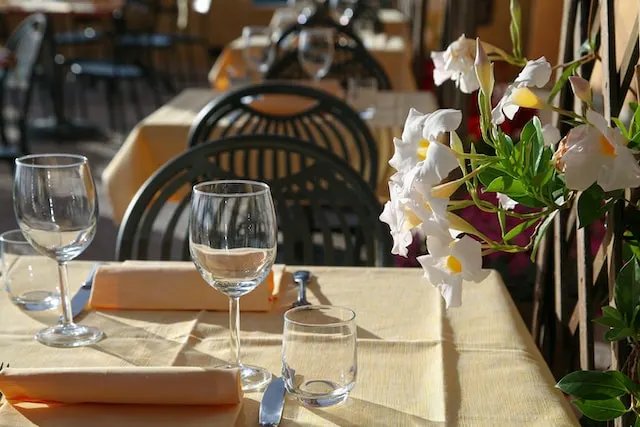 Choosing Your Italian Culinary Adventure
In Nairobi, your quest for the perfect Italian restaurant becomes an adventure of its own. Your criteria? Authenticity, ambiance, glowing customer reviews, and skilled chefs. Seek out places where the menu whispers traditional Italian recipes, and where the atmosphere echoes the warmth of Italian hospitality.
Discovering the Italian Charm
As you step into an Italian restaurant, the locals might refer to it as "un buon ristorante." Remember, this phrase signifies a delightful dining experience awaits you.
Exploring the Italian Culinary Universe
Your Italian odyssey begins with the renowned Pizza Margherita, a dish cherished worldwide for its simplicity – tomato sauce, fresh mozzarella, basil, and a hint of olive oil, capturing the very essence of Italian culinary tradition.
Savoring the Top 5 Italian Delights
Pizza: From classic Margherita to inventive toppings, pizza here is an icon.
Pasta: Indulge in the delights of spaghetti, lasagna, and ravioli, wrapped in flavorful sauces.
Gelato: Treat yourself to Italian ice cream, famous for its rich flavors and creamy texture.
Espresso: Delight in the strong aroma of Italy's famed coffee, served in small, intense shots.
Risotto: Immerse yourself in the creamy and flavorful world of risotto, a versatile Italian rice dish.
Embracing Italian Traditions
Wine takes the spotlight as Italy's most famous alcoholic beverage. Each region boasts unique wines, from Tuscany's Chianti to Piedmont's Barolo, each sip telling a tale of the land.
Dive into Italian Classics
Lasagna: Layers of pasta, meat sauce, béchamel, and cheese, baked to perfection.
Risotto alla Milanese: Creamy saffron risotto, often paired with ossobuco (braised veal shanks).
Tiramisu: A luscious dessert featuring layers of coffee-soaked ladyfingers and mascarpone cheese, dusted with cocoa powder.
Your Guide to Nairobi's Best Italian Restaurants in Nairobi
When you seek the authentic taste of Italy in Nairobi, you'll find yourself drawn to a handful of restaurants that pride themselves on their rich culinary heritage. Here is a list of some of the top Italian Restaurants in Nairobi
1. La Terrazza Ristorante Location: Lavington As you step into La Terrazza Ristorante, nestled in Lavington, you are instantly transported to an Italian countryside villa. Your menu is adorned with tempting options – the Risotto ai Funghi, a creamy blend of wild mushrooms, and the Tiramisu, a heavenly dessert, are exceptional choices.
2. Mediterraneo Restaurant Location: Westlands In the bustling heart of Westlands, Mediterraneo Restaurant awaits. Here, you are greeted with an extensive menu and a selection of fine wines. The Gnocchi al Pesto, potato dumplings in a basil pesto sauce, and Linguine alla Vongole, pasta with clams and white wine, are exquisite. Accompany your meal with a glass of Chianti for an authentic Italian experience.
3. Artcaffe Multiple Locations Artcaffe, a beloved Nairobi chain, invites you with its warm ambiance. Their Quattro Formaggi, a four-cheese pizza, is a delight. If you prefer something lighter, the Caprese Salad, a blend of fresh tomatoes, mozzarella, and basil, will tantalize your taste buds.
4. Mediterraneo Gigiri Location: Gigiri In the heart of Gigiri's diplomatic district, Mediterraneo Gigiri promises sophistication. Your taste buds will dance with their Osso Buco, a delectable dish of braised veal shanks. Don't miss pairing it with a glass of Prosecco, Italy's renowned sparkling wine.
5. Osteria Gigiri Location: Gigiri Osteria Gigiri welcomes you to the essence of an Italian osteria. Indulge in their Pasta Carbonara, a divine blend of eggs, pancetta, Parmesan, and black pepper. The warm ambiance and friendly staff make it the perfect setting for a romantic dinner.
In your culinary journey, these restaurants assure you an authentic taste of Italy. Whether you're marking a special occasion or simply exploring flavors, Nairobi's Italian eateries guarantee a palate-pleasing experience. Bon appétit!