October 26, 2023
Experience Romance in Diani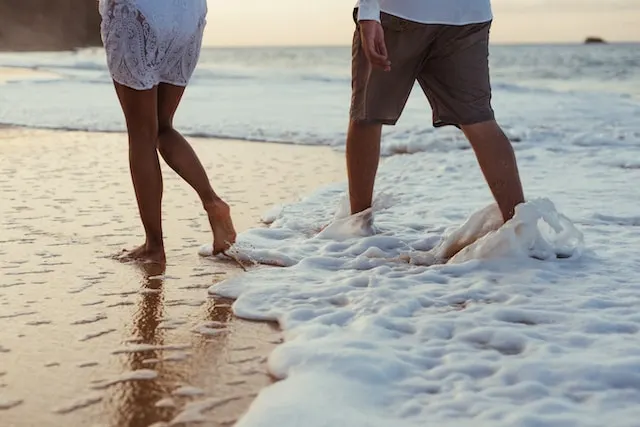 Nestled along the Kenyan coastline, Diani beckons you with unparalleled beauty and undeniable romance. You know Diani for its pristine beaches, where powdery white sands meet turquoise waters under the Kenyan sun. As you plan your romantic getaway—be it a honeymoon, anniversary celebration, or a charming escape with your loved one—Diani unveils a world of romantic activities and experiences. Let's explore the romantic wonders of Diani together, discovering the love that lingers in every corner.
What Diani Has in Store for You
Diani is renowned for its stunning, expansive beaches that stretch endlessly before your eyes. Picture yourself walking hand in hand along the fringes of swaying palms and turquoise waves, creating a picturesque backdrop for your romance. These inviting beaches have rightfully earned Diani its reputation as one of Kenya's most romantic destinations, attracting couples from around the world.
Your Romantic Stay: Swahili Beach Resort
Your enchanting retreat awaits at Swahili Beach Resort, a five-star haven of luxury and intimacy. Imagine yourself in lavish rooms overlooking the Indian Ocean, providing an idyllic setting for you and your partner. The resort offers private beach access, allowing you to enjoy secluded strolls and intimate picnics against the backdrop of the setting sun.
What to Wear in Diani
Your attire in Diani reflects the town's relaxed and casual atmosphere. Embrace light, breathable fabrics, perfect for the warm tropical climate enveloping you. For those romantic evenings, opt for elegant resort wear. Picture yourself donned in sophistication as you dine at upscale restaurants or enjoy beachfront candlelight dinners with your loved one.
Romantic Activities Await
Beach Picnic: Arrange for a private beach picnic, tailored just for you and your partner. Imagine indulging in sumptuous cuisine and refreshing drinks as you watch the sun dip below the horizon, painting the sky in hues of orange and pink.
Couples' Spa Retreat: Envision a couples' massage or spa treatment, a shared experience of relaxation and intimacy. Diani offers numerous luxury spas where you can unwind together, creating cherished memories of tranquility.
Sunset Dhow Cruise: Picture yourselves on a romantic sunset dhow cruise, gliding along the coast. As the sky transforms into a canvas of vibrant colors, you're wrapped in the beauty of the moment, creating a memory that lasts a lifetime.
Discover Diani's Charm
Dive into Diani's Marine Life: Your adventure doesn't stop at sun and sand; dive into the vibrant underwater world of Diani. Snorkel and explore diverse marine life, adding a touch of excitement to your romantic getaway.
Colobus Conservation: Immerse yourselves in the world of Colobus monkeys. A visit to Colobus Conservation not only lets you learn about these unique creatures but also allows you to contribute to their conservation efforts, creating a meaningful and romantic experience.
In conclusion, Diani is not just a destination; it's your love story waiting to be written. With its scenic beauty, luxurious resorts, and a myriad of romantic activities, Diani provides the perfect canvas for your love story. So, come, escape to Diani, and let the romance in the air weave unforgettable memories tailored just for you.