March 10, 2023
Best Venues for Weddings in Kenya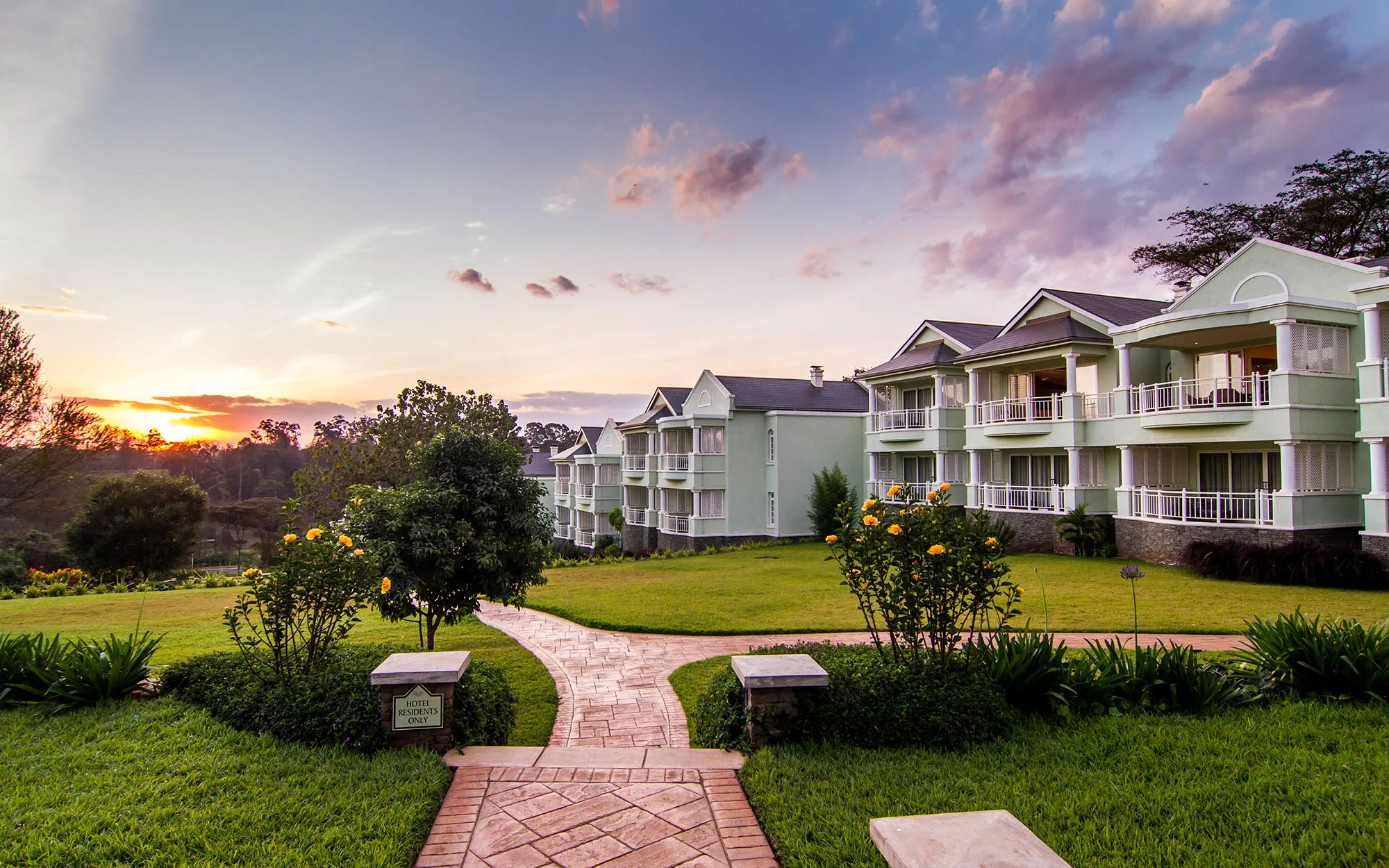 Kenya boasts a plethora of wedding venues, ranging from opulent hotels to rustic countryside havens. In this exploration, we delve into some of Kenya's most enchanting wedding destinations.
1. Giraffe Manor
Giraffe Manor, nestled on the outskirts of Nairobi, is a luxurious boutique hotel situated amidst 12 acres of private land within the expansive Langata suburb. Famous for its resident Rothschild's giraffes, guests are often greeted by these majestic creatures during breakfast or tea time. With its elegant gardens and panoramic views of Ngong Hills, Giraffe Manor accommodates up to 120 guests, offering tailored wedding packages including catering and accommodation.
2. The Great Rift Valley Lodge & Golf Resort
Overlooking Lake Naivasha and the Great Rift Valley, this lodge in Naivasha is perched on a 2,500-acre wildlife sanctuary. With a capacity for 300 guests, the resort provides various wedding packages, from intimate ceremonies to grand celebrations. Activities like hiking, biking, and wildlife tours complement the picturesque setting.
3. Fairmont Mount Kenya Safari Club
Nestled at the foot of Mount Kenya in Nanyuki, this luxurious retreat spans 100 acres of landscaped gardens. Offering venues from lush gardens to elegant ballrooms, the club can host up to 300 guests. Activities such as horseback riding, bird watching, and nature walks enhance the experience.
4. Lake Naivasha Sopa Lodge
Located on Lake Naivasha's shores, this lodge spreads across 150 acres of grassland, providing captivating lake views. With a capacity of 200 guests, it offers venues including a spacious outdoor garden and a cozy indoor lounge. Activities such as boat rides and hiking add to the lodge's charm.
5. Hemingways Nairobi
Situated in Nairobi's Karen suburb, Hemingways Nairobi offers a tranquil garden with views of the Ngong Hills. Accommodating up to 150 guests, the venue provides comprehensive wedding packages, ensuring a stress-free experience. Its exceptional service makes it an ideal choice for a memorable wedding.
6. Diani Reef Beach Resort & Spa
Set on the stunning Diani Beach in Ukunda, this resort offers a picturesque beach setting. With a capacity for 300 guests, the venue includes catering, decoration, and accommodation packages. Water activities like snorkeling and scuba diving add to the resort's allure.
7. The Tribe Hotel
The Tribe Hotel, located in Nairobi's Gigiri suburb, boasts contemporary African decor and world-class service. With a capacity for 250 guests, it offers venues from elegant ballrooms to serene gardens. The hotel is a favored choice for couples seeking a modern and sophisticated wedding venue.
8. Sarova Stanley
Established in 1902, Sarova Stanley stands in Nairobi's heart, exuding classic colonial architecture and timeless elegance. With a capacity for 500 guests, it offers venues from elegant ballrooms to serene gardens. Its impeccable service and historic charm make it an ideal venue for a grand and sophisticated wedding.
9. Tamarind Dhow
Tamarind Dhow offers a unique wedding experience aboard a traditional Arab sailing vessel docked at Mombasa's Tamarind restaurant. Accommodating up to 70 guests, the dhow provides catering and decoration services. Its delicious seafood and breathtaking views of the Indian Ocean make it a popular choice for couples seeking a distinctive wedding venue.
10. Ol Pejeta Conservancy
Nestled in Laikipia, Ol Pejeta Conservancy offers a unique wedding setting amidst its wildlife sanctuary. With venues ranging from the wildlife conservancy to serene gardens, it can host up to 200 guests. The conservancy is renowned for its breathtaking scenery and commitment to wildlife conservation, providing a meaningful and unforgettable wedding experience.
Kenya presents a diverse array of wedding venues, from lavish hotels to rustic countryside retreats. The venues highlighted in this exploration offer captivating backdrops, outstanding service, and top-notch amenities. Couples embarking on their marital journey in Kenya are sure to find a venue that aligns with their vision, budget, and desires, ensuring a wedding day filled with cherished memories and unparalleled beauty.